Lewis Hamilton wants to stay with Mercedes beyond his current contract, which expires at the end of 2015.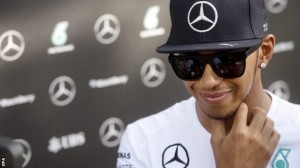 "We've both shown interest in sitting down and talking," said the Briton.
"The team know I would like to push to continue and they've made it clear they would like to do the same."
Hamilton joined Mercedes from McLaren, who also use the company's engines, on a three-year contract in 2013 and said he felt a strong bond with the company.
"I've been with Mercedes since I was 13," he said. "I very much feel like I have Mercedes imprinted on my chest. It's very much a family for me."
He added that he "can't see myself anywhere else".