Greg Rutherford added Commonwealth long jump gold to his Olympic title to claim England's first athletics gold of these Glasgow Games.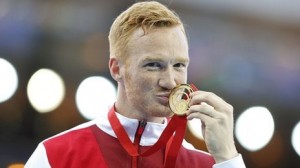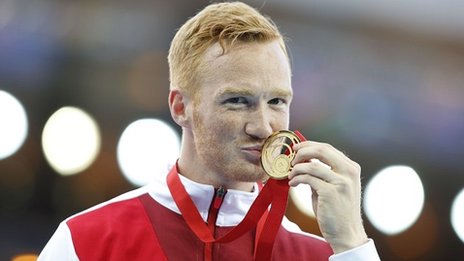 Rutherford, who won silver in Delhi four years ago, had an epidural injection in the build-up to make it to qualifying after pulling out of the Diamond League event here with injury.
But after his first round 8.12 metres was matched by South Africa's Zarck Visser, his championship pedigree told as he produced a third round 8.20m to snatch a lead that none of his rivals could threaten.
Rutherford, who has endured a difficult time since London 2012 – struggling with hamstring injuries, losing his kit sponsor and failing to qualify for the World Championship final a year ago – used the support of a home crowd as well as he had two years ago on a cool night far from ideal for jumping.
"It's never an easy road, and after what happened last year with injury I wasn't sure I was going to be able to carry on jumping. But now I've managed to win another title and that's what it's all about for me," he told BBC Sport afterwards.
"I think a lot of people had written me off thinking I was a one-hit wonder. But I wanted to prove I could do it again.