McLaren will run Honda's new V6 turbo engine for the first time at a filming day at Silverstone on Friday.
Honda will join forces with McLaren in F1 next year, reuniting a partnership that won four titles in the late 1980s and early 1990s. Honda returns to the sport one year after its rivals switched from V8 engines to V6 turbos and has been eager to put some track mileage on its new power unit.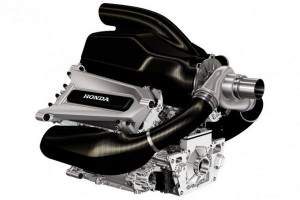 McLaren has been working on an interim car designed to house the new engine – known as the MP4-29H – and is now ready to hit the track. The Silverstone filming day will only offer limited mileage but a further opportunity to run the car will come at the post-season Abu Dhabi test in two weeks.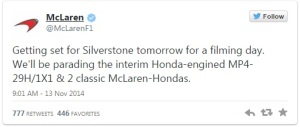 Running at filming days is limited to 100km and should be used "purely for marketing or promotional purposes", according to the sporting regulations.