Patrice Evra has asked Manchester United to be allowed to leave and end eight successful years at Old Trafford due to personal reasons, with the Frenchman effectively forcing through an expected £2m move to Juventus.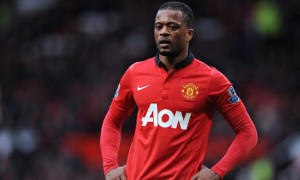 At the close of last season United exercised an option on Evra's contract to extend his stay at the club for a further year. While the 33-year-old has not made an official transfer request, Evra asked that the United should not stand in his way, a request to which the club have reluctantly acceded.
The left-back has decided that, due to his wife wishing to move away from the area, the time is right to end a United career in which he has won five Premier Leagues, the Champions League and three League Cups.
Juventus are expected to pay £2m for him and offer around £55,000 a week in what will be an initial two-year deal.