Child takes silver behind Kaliese Spencer in 400m hurdles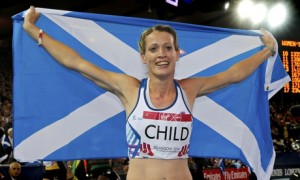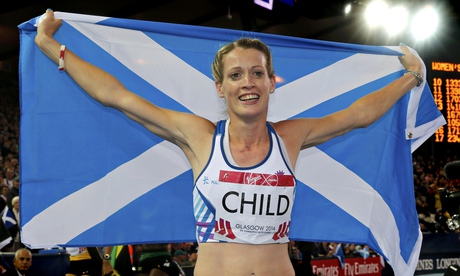 Eilidh Child took silver in the 400m hurdles on Thursday night. A standing ovation of 40,000 clapped and stamped her around her victory lap after the poster girl for this games won a second Commonwealth medal to add to the one she took in Delhi four years ago.
It was not the gold she had hoped for and so Scotland's 20-year wait for that particular metal goes on. But it was the high point of a great night for the home nations' women and for a crowd who have proven themselves more than generously inclined towards their southerly neighbours. Child's race had always been going to be the main show but the dramatic entrance of young English talent stole several scenes and brought medals galore.